I have never heard of Cobweb Wool until this Monday when Igg from iggandfriends let me know that it could make a nice hairpin lace project. Thank you Igg!!!
Well I have searched online and on twitter and the only cobweb wool I found was in the UK, and on Etsy, (the sellers were all from Europe)  Why is it we cannot find it over here?? I should ask JoAnn's or Michael's.
I guess the revolution has only started  recently on our shores and that is why we are still lagging behind 🙂
Let me show you the ONE they had on Etsy: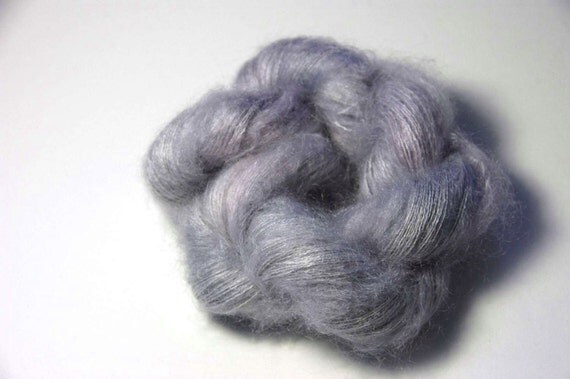 Lichtfaden  $20.62 and it ships from Germany.
 www.shetlandwoolbrokers.co.uk
I have no idea if
still in business, but it
has beautiful cobweb yarn and they are in Minnesota.
Well, what do you think? you don't need to answer now 🙂 as for me I have no idea if I can work with it in the near future, but eventually I want to try it. I love Luxury Yarns, they are so nice on your hands.
Well this is all for now, keep your stride steady we need to finish all our projects…
Enjoy today!! it is a gift, See You Soon…..