This week we are exploring how tiny crochet items can give a finished look to our Christmas Crochet Gifts.
These are perfect because they are very fast projects and you will need  to love working with tiny objects. 
As you know, I prefer to work with big projects, I don't necessarily enjoy starting tiny projects, but these are different. They can be made in a bunch at one sitting or made one or two at a time to break up the monotony of working on a big project.
google images..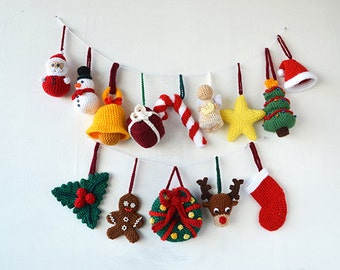 Some are more detailed than others, which is always good for the overachiever (me), the more details the better 🙂
So, are you with me? the more details the better or not? what is your opinion?
At the end of the week I will show you my Bling. You will see how your work can go from bland to WOW!!  with bling.
Sending you more inspiration..Enjoy today…Have a Fantastic Day…see you soon…