Advent is the season that starts the countdown to Christmas.
If you are a Christian, you will celebrate Advent as a season. I try my best to prepare but many times I find myself cleaning feverishly, throwing out unnecessary stuff, giving to Goodwill all of which is good, heaven knows we don't need so many things 🙂 but we need to tend to our Inner Being too, let us leave aside a time each day to read the Christmas Story and sing Christmas songs and share precious moments with our families and friends and neighbors and less fortunate, etc..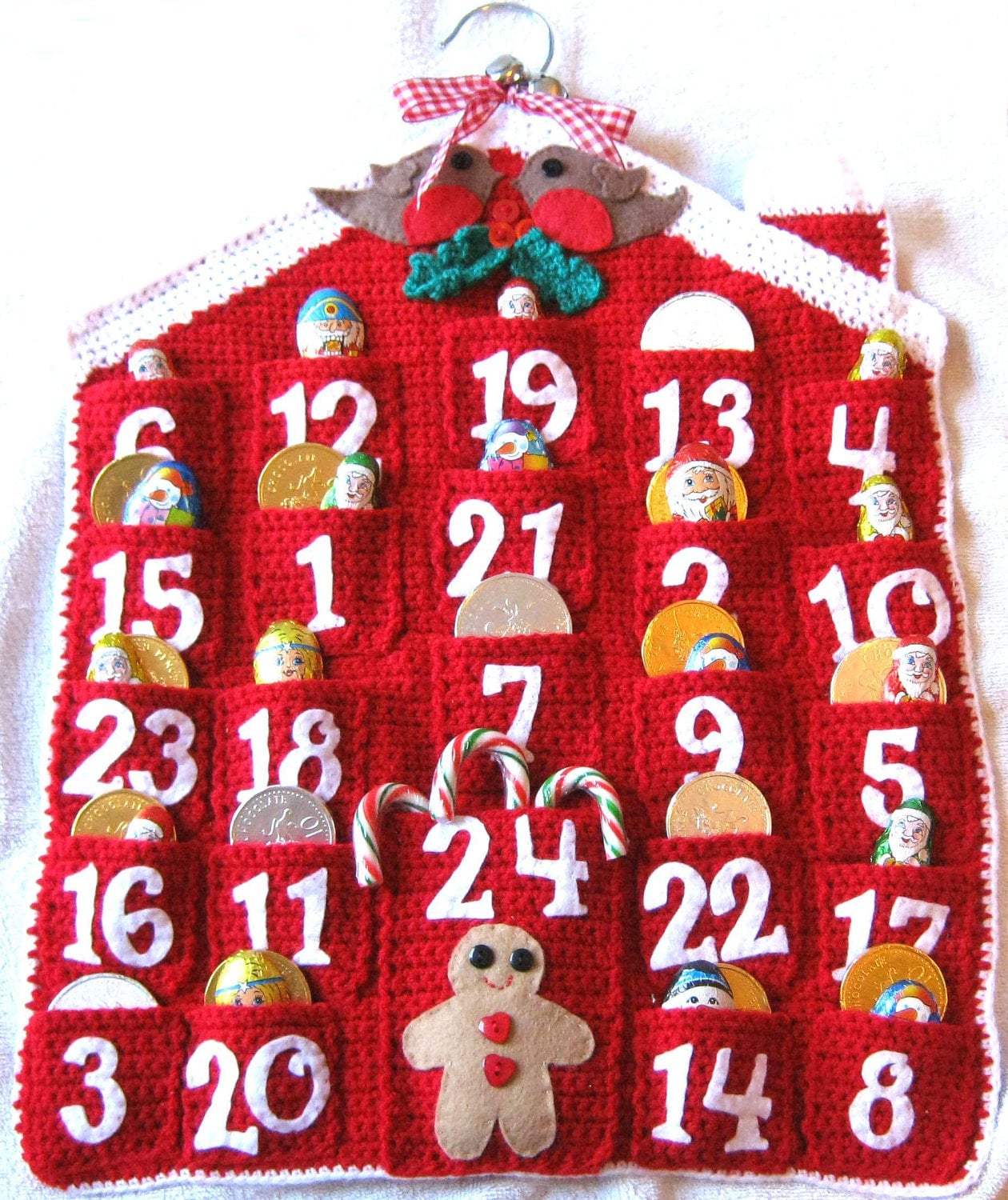 This Calendar is a cute crochet version I found on Etsy, or this one from Vogue 
 I wish I had the time to make my own, I love the colors, such happy colors.
I hope you have slowed down by now, and can sit by the window sipping hot chocolate watching the snow fall, I think that is my perfect peaceful scene, I have to improvise but it is still a nice thought 🙂
Well this is all for now, wishing you a lovely advent season..Enjoy!!