I like the thrill of learning new stitches, so when I saw this afghan I wanted to learn this stitch, please click on the photograph and it will take you to the website: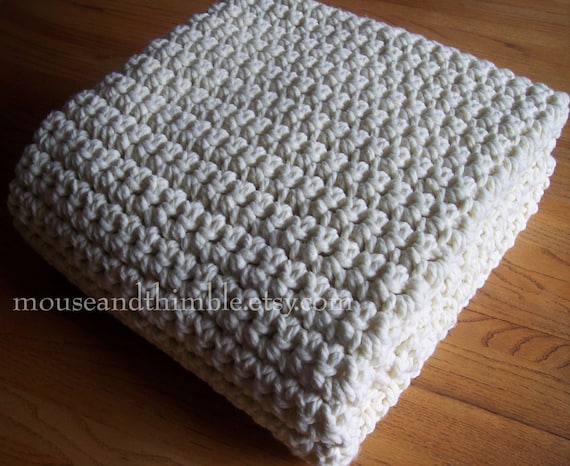 I wanted to know the name of the stitch and when I asked about it in the post Sharon left a comment saying she thinks it is a Linked Double Crochet (LDC) and I went to You Tube and I like the stitch but it is not a LDC. I also found the Linked Half Double Crochet (LHDC) and I like both stitches, the only difference is that you work in a second loop of the stitch.
I do not know how to do it, as I have yet to buy the pattern but it says that the level is beginner so I think it is very easy to master, I will let you know.
I practiced them on a dishcloth I was working on and yes, I like the thickness of the cloth when you link each stitch.
These two stitches are easy to master, I will show you mine:
This is all for now, please try a new stitch this weekend and as always Happy TGIF….