We spend a lot of time in the lavatory/toilet, don't we? so it is important to make it a clean and uplifting room.
When you enter this room it should bring a sense of calm, peace and uplifting energy, so why not decorate with crochet? It can do all 3 things with little effort.
Take for instance the king of the throne: the toilet paper, we can cover it for every holiday, if you like to decorate:
Just looking at these creations brings a smile to my face.
BEWARE: if you bring a book or a WIP into this room …. it could be hours before you are out…please don't forget to add a little sign,   (so everyone's  on the same page) and they won't give you a HARD time……………. hopefully………. 🙂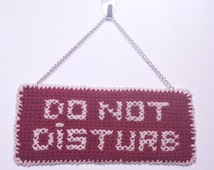 Have A very Happy and Creative Tuesday Everyone!!!
thanks to Google for all images…