I like the Broomstick Crochet stitch sometimes called the Peacock stitch so when I came across  the Peacock Eye/ Feather  motif  I was joyous 🙂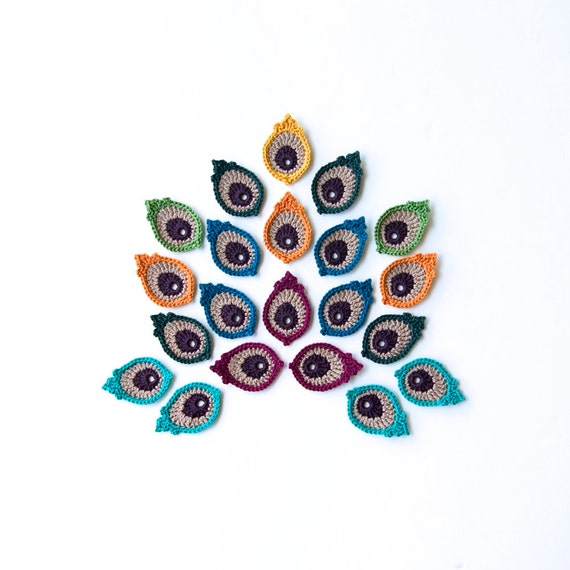 One is a crochet stitch or technique the other one is a motif: two very different things.
Some time ago we had a short road trip to learn the Peacock/Broomstick stitch. We had fun making a collar and when I wear my Broomstick/Peacock collar I always feel like a Lady 🙂
Click on the photographs and it will take you to the page.
Trust me, you never get bored when it comes to crochet, there is always something new to learn or to tweak.
google images, except the Broomstick Lace Cal
Have a fun and full week! Happy Monday!!