If you like soft comfortable shoes/slippers then I suggest you try crochet shoes.
Crochet shoes breathe so you can wear them all day and not worry about getting athlete's foot, YAY! and they tend to be soft which helps you if you have Diabetes, another YAY!! 
So, why not take a Pinterest Drive today, with me…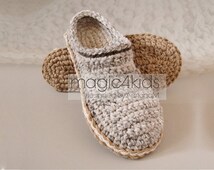 These are all fab and soft but I found that D&G have  faux crochet shoes that don't look soft and comfy to me: 
Thanks for coming along, Have a Wonderful Wednesday!!!